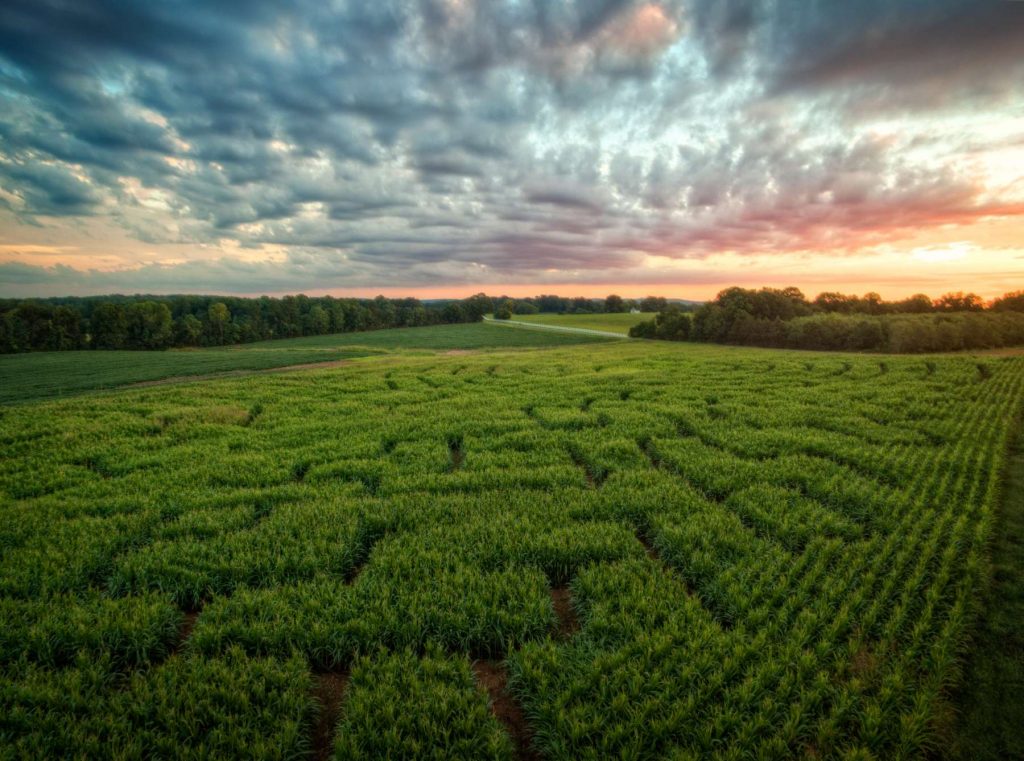 I've been designing and cutting the corn maze for my families farm since 2013. Over the years I've learned a fair bit about both the design process and the cutting process! If you're looking for a combo of corn maze design and cutting I'd be happy to talk over the details with you!
How it Works
Get in touch and we'll talk through the size of your maze and I'll give you a project quote.
I'll visit your farm after the maze field has been planted to get an accurate outline of the field via GPS.
Once I have an outline I'll work with you to incorporate your ideas into a design.
When the corn maze is a foot and a half high (or so) I'll come to your farm with my mower and cut your maze.
After the maze is cut I'll provide you with a "corn maze map" this map can be used for subsequent trail cuttings and can also be given to your customers/visitors.
Throughout the fall season, you'll probably need to do some trail maintenance, we use a battery-powered hedge trimmer on ours.
Sound like something you are in need of? Or perhaps you just have questions about starting / operating your corn maze? I'd be happy to hear from you either way. Fill out the form below and I'll be in touch…
Note: I am based in South West Virginia, but I am willing to travel…